NAPAR is a national trade association, based in Washington, DC, focused exclusively on the unique needs of produce wholesale receivers. Its members are family-owned, multi-generational businesses with combined annual sales over $4 billion.
For almost three decades, we have established a tradition of helping receivers and making sure their voices are heard in Washington before Congress and the regulatory agencies. No other trade association can speak solely on behalf of wholesale receivers in times of crisis and need.
NAPAR's primary goal is to protect your business from damaging and harmful laws and regulations. We keep our members informed about new government laws, rules and regulations, and we provide industry news and information that impacts their businesses.
NAPAR is committed to helping its members understand and comply with the Federal government's new food safety law – the Food Safety Modernization Act, or FSMA.  The association provides valuable advice on how wholesalers can comply with this major piece of regulatory legislation that affects multiple aspects of every business in the food industry.
WE WORK FOR YOU
NAPAR is currently working in a number of areas on behalf of produce wholesalers and receivers:
• USDA Good Delivery Standards for produce;
• Initiatives to promote local produce;
• Creating an efficient, simple and workable system for traceability;
• Helping members purchase supplies and equipment more affordably.
The National Association of Perishable Agricultural Receivers (NAPAR) is a national trade association with nearly three decades of experience representing only produce wholesale receivers. NAPAR works with Federal Agencies to represent the interests of produce receivers. Because we are the only organization representing receivers exclusively we don't have other membership segments to compromise with before taking a position on important issues.
Our efforts have improved the business environment for produce receivers and frequently prevented, or greatly reduced, the negative impact of damaging proposals. 
CANTALOUPE:
USDA proposed to revise the application of tolerances section. NAPAR was the only organization to file comments and the Agency incorporated our suggestions into the new standard on 3/8/08.
DEWBERRIES/BLACKBERRIES:
When USDA proposed revising color requirements to allow for a lesser amount of color and/or varying shades of color, NAPAR objected explaining that a berry whose entire surface is not blue or black is not fully ripened and will not ripen after it is picked. NAPAR said allowing berries with less than the "whole surface" fully colored would be to allow unripe berries into the U.S. No. 1 grade. USDA dropped its proposal.
GREENHOUSE TOMATOES:
USDA proposed revising standards to allow that percentages of defects and size classifications be determined by count rather than weight. They proposed to add moldy stems as a damage defect and a damage scoring guide for skin checks. NAPAR supported the proposal and it was approved by USDA.
KALE:
USDA proposed to revise the U.S. Grade Standards for Kale to allow percentages to be determined by count rather than weight and revise the application of tolerances for packages of fewer than 15 specimens. At NAPAR's request, the agency allowed standards to be used for kale leaves and bunches of leaves in addition to plants. The proposed changes were adopted.
LEAF LETTUCE:
USDA proposed a new voluntary U.S. standard for Grades of Field Grown Leaf Lettuce, providing a common language for trade and measuring value. NAPAR favored the standards, but said tolerances should be identical to those for Greenhouse Grown Leaf Lettuce and that Russet Spotting should be addressed in the tolerances section. USDA disagreed that standards should be the same for Greenhouse Grown and Field Grown, but did add Russet Spotting as a defect.
LIMES:
With NAPAR's support, USDA revised the Standards for Grades of Persian (Tahiti) Limes to allow juice content to be determined by weight, rather than volume. NAPAR advised USDA that its proposal to add the terms "Turning", or "Mixed Color" to the grade would be confusing, and the agency made those designations optional.
MANGOS:
USDA proposed new U.S. Standards for Grades of Mangos. NAPAR generally supported the initiative, but said they should allow for continued use of certain package sizes and that tolerances for decay should be lowered. USDA adopted the grade standards, but did not lower the decay tolerance. They removed the size requirements section altogether.
PARSLEY:
With NAPAR's strong support, USDA changed the standards for Parsley to allow percentages to be determined by count rather than weight. The agency also eliminated the unclassified category.
POTATOES:
USDA proposed to develop en route or at destination tolerances for the U.S. No. 1 and No.2 grades, revise current tolerances in all grades, delete the "Unclassified" section, and define damage and serious damage for many defects, such as cuts, clipped ends, etc. It also proposed to tighten up the scoring guidelines by adding portions of the current Inspection Instructions into the scoring guidelines for defects such as air cracks, bruises, etc. NAPAR commented that the en route and destination tolerances impacted receivers negatively and that the overall changes will dilute the grade standard and allow lesser quality product into the marketplace. Our arguments were completely ignored and the proposal was adopted on 4/21/08.
SNAP BEANS:
When USDA proposed to modify the standard for Snap Beans to allow tolerance percentages to be determined by count and not weight, NAPAR objected and said tolerance percentages should continue to be determined by weight. USDA withdrew the proposal.
SWEET CHERRIES:
USDA Agricultural Marketing Service proposed to incorporate standard row sizes into the U.S. Standards for Grades for Sweet Cherries. NAPAR largely opposed this change, offering specific suggestions for necessary improvement of the proposal. USDA finally withdrew the proposal.
SWEET POTATOES:
USDA proposed to add a new grade, U.S. No. 1 Petite, to the grade standards for sweet potatoes. All standards for quality and condition that apply to U.S. No. 1 would apply to the new grade, except for size. With NAPAR's support, the changes were adopted.
WATERMELONS:
USDA proposed to define "seedless watermelons" as those with 16 or fewer mature seeds on the face when cut into four equal sections. They also proposed to allow watermelons to vary by only three pounds above or below the stated average weight. NAPAR supported creation of the standard, but said it was too lenient and that the definition should be zero mature seeds for small (10 lbs. or less) watermelons and four or less seeds for those over 10 lbs. USDA implemented a standard providing for 10 instead of 16 mature seeds., and adopted the 3-pound variance, supported by NAPAR.
NAPAR hosts the annual Pete Class Memorial Golf Tournament, which helps bring members and sponsors together for golf, business networking, and fostering produce-industry goodwill.
The tournament's success is due in large part to the support of our sponsors, who are recognized in many ways throughout the tournament, and in NAPAR publications and on its website.
This is really more than a golf tournament; it's a major source of funding for the association's activities and a nice way to support the wonderful work that local charities do in providing for the most needy in our communities.
To learn more about our organization, for further information on membership, or to learn how to become a sponsor, contact John Motley at jmotley@napar.org or (202) 441-8935.
On Monday, May 22, 2023, produce industry friends gathered for the 24th annual Pete Class Golf Tournament on the beautiful and challenging Ballyowen links course. In addition to the golf round, attendees enjoyed a relaxing lunch and, later, a delightful awards dinner and raffle.
Check back for information about the 25th annual Pete Class Golf Tournament in 2024.
Thank You to Our 2023 Sponsors
The logos of the Platinum, Gold, and Silver sponsors are featured below.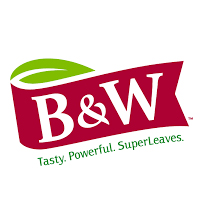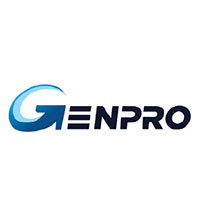 NAPAR Welcomes Hearing From You
1100 New Jersey Ave SE, # 2129, Washington, DC 20003
202-441-8935
To reach John Motley (NAPAR President) via email, please
click here
.
NAPAR
The National Association of Perishable Agricultural Receivers (NAPAR) is a national trade association focused exclusively on the unique needs of produce wholesale receivers.
1100 New Jersey Ave SE, # 2129, Washington, DC 20003 202-441-8935   jmotley@napar.org